St Francis Xavier's Catholic Primary School Lurnea is a caring and collaborative learning community committed to the development of each child spiritually, intellectually, emotionally, physically and socially. All students are well supported by dedicated teachers, our committed Parish Priest, Fr Thu Nguyen, and a welcoming and enthusiastic parent community.
Our school is deeply committed to contemporary learning and ensures all students have access to an extensive range of digital resources that foster creativity, thinking and innovation. Students are fully involved in co-curricular activities including public speaking, coding, choir, dance, drama and inter-school sport.
It is our intention that this site provides you with a genuine sense of our commitment to faith and learning. I belong, you belong, we belong.
Ms Julianne Rook
Principal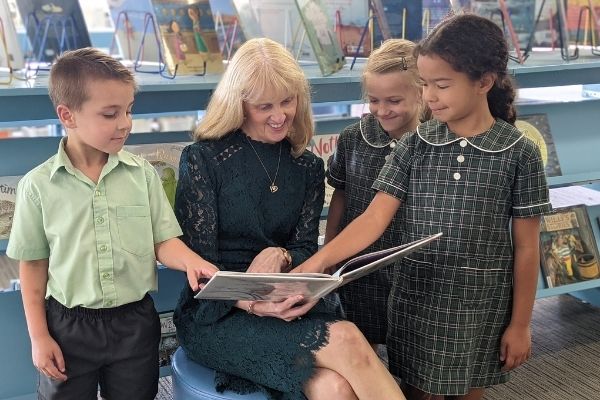 Proudly Part of the Community of Sydney Catholic Schools
Our school is part of a system of over 150 low-fee Catholic schools in the Sydney Archdiocese.
Sydney Catholic Schools are thriving Catholic communities that ignite a love of Christ through excellent teaching and learning to empower students to reach their full potential.