Students enjoy spacious and modern facilities to engage in learning and play.
Before and After School Care
Sydney Catholic Early Education Services provide onsite before and after school care for our students everyday in the school hall. Students are offered healthy breakfasts and substantial afternoon snacks as well as engaging games, activities and a space to do homework.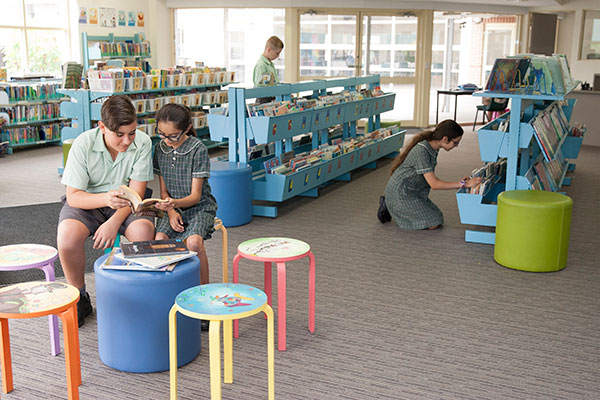 Library
The large contemporary library provides students with access to digital technologies and resources to enhance their learning. The library also provides a passive play option at lunchtime for students to engage in quieter activities such as board games, reading and drawing.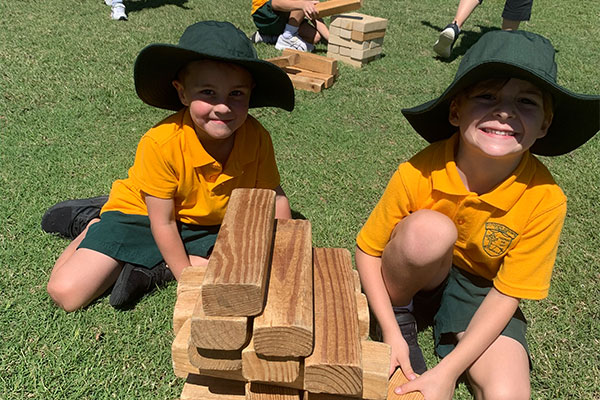 Outdoor Spaces
Students love our outdoor spaces for active and passive play, featuring a large open field, soccer pitches, picnic area and hard surface courts.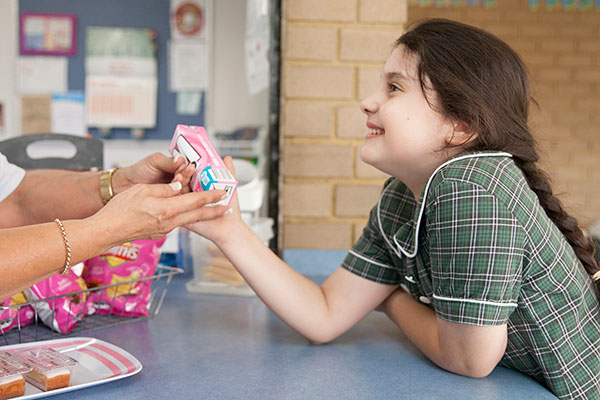 Canteen
Our onsite canteen offers healthy and nourishing snacks and lunch options for students on Mondays and Thursdays at lunch and recess and on Fridays for lunch only.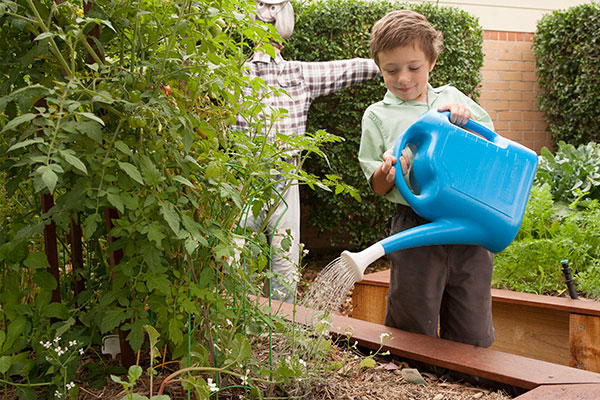 Garden
Our student garden is a haven of learning and engagement for our diverse learning students who engage with the seasons of growth throughout the year.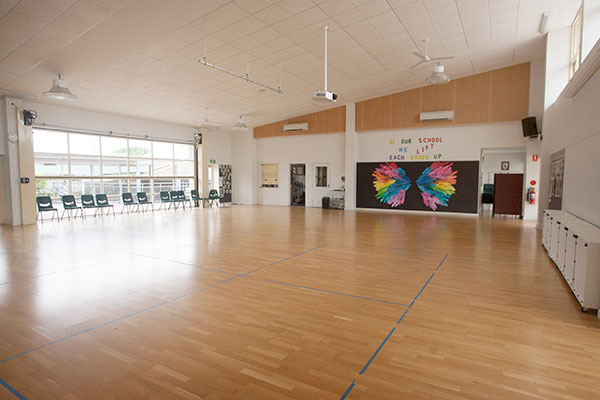 Hall
The open, bright and welcoming school hall is a central gathering space for both our students and parents as a space for meetings, morning teas, toddler tales and celebrations.